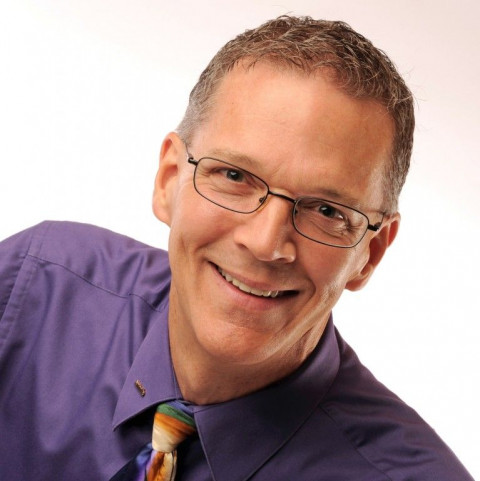 The world places impossible demands on senior leaders and business owners. Do you notice that every time you get more responsibility, your initial excitement gives way to feeling overwhelmed? Are you concerned that the next thing to land on your desk will take you down? With the world moving at light speed, even highly skilled leaders can feel stressed and out of balance; and once you lose your confidence, that trickles down to others, people disconnect, and the business suffers.
It doesn't have to be that way. The good news is that you can LEARN how to be a better leader. You can learn, for example, how to shift from being the smartest person in the room who can solve wicked problems (and maybe you are, but nobody cares!) to being amazing at helping other people feel smart and capable of solving huge problems.
I help you become a better leader by "holding up a mirror" to show you where you are now, helping you paint a clear picture of a better future, and then supporting you as you build powerful new behaviors that will transform how you "show up" in your life and your work.
My name is Jim Smith, and my passion is to build a Happier World and Workplace, One Leader at a Time. I work with clients from an Ontological frame, which means Full Contact Coaching -- we'll work in the intellectual, emotional, and physical space, adding many new tools to your Leadership toolkit.
Let's dance, you and I. I invite you to contact me for a free Leadership Strategy Session, in which we will review your current state and what you want for your future. There's no obligation, but I promise you'll walk away with more clarity around your goals and what's getting in your way.
Specialties
And Also Serve As Facilitators If Desired To Ensure A Favorable
Appreciative Inquiry Initiatives
Building Leadership Confidence
Business Leaders Coach.
Coaching And Leadership Development
Culture Creation
Developing Executive Presence
Developing Leaders
Emotional Intelligence
Employee Engagement
Enhancing New Role Transition
Executive Team Alignment
Facilitation
Group Coaching
ICF Certified
Leadership
Leadership Agility
Leadership Performance
MBTI And Eqi2.0 Certified
Millennials And Upper Management
Mindfulness
New Manager Assimilation
Organizational Development To Support The Leader's Goals For The
PCC
Performance Management
Rapid Culture Change
Resilience Programs
Self-Compassion
Social & Emotional Intelligence
Speaking & Presentations
Specialties: Women Leaders
Strengths Development
Team Coaching