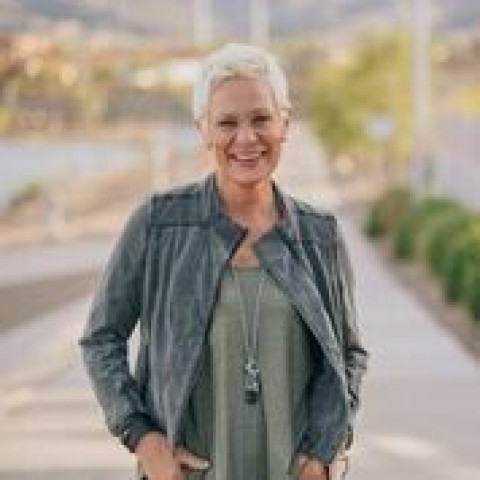 Since the age of 14 until about 50, I spent my life up and down on the proverbial yo-yo of diet and exercise. My mom's obsession with her looks conditioned me during those early years. If I wasn't thin, I wasn't good enough or pretty enough. I tried every diet from Atkins to the Zone, and every exercise program out there. But it was always up and down depending on the stress I was experiencing in my life.
Fast forward, after leaving a very successful and extremely stressful corporate job, I looked at myself and realized all those dieting and exercise efforts had rewarded me with a whopping 65 extra pounds. I was out of shape and really miserable. At that moment, I decided I had to do something to try and change the trajectory and get some control over my life. As the outside stresses in my life diminished, I was able to slowly but surely make sustainable changes to my life style that over time resulted in a stronger fitter person than I ever was in my life. I was able to complete a marathon, a handful of ½ marathons, a couple of triathlons and the last two years completed 7 Spartan races. I went from a 49-year-old woman who could run ½ block, to a 56-year old woman that looks forward to any challenge.
Two years ago, I knew I was searching for a new purpose in my life. I had fulfilled all my old success oriented goals, I had regained my health, my life was relatively stress free but I felt I was missing something. I wanted to give back. Then life coaching appeared in my life. It is said if you put the question out there the answer will come and to me it was more than an "aha" moment, it was this gigantic light bulb flashing before me and daring me to take the path. And so I did.
So I spent the next year studying and learning to be a life coach. During this journey, I came to find that the people I most wanted to help were the people like me: people working hard, dealing with families, dealing with stress from both of those and never finding the balance they need to achieve a sustainable healthy life both inside and out. At that point, I became focused on being a health and wellness coach.
Being a health and wellness coach, allows me to work with people, to help them find the answers to what is holding them back from attaining optimal health and wellness. I am passionate about helping my clients learn about their reaction to stress and how those reactions can undermine them from reaching their goals and allowing them to shift to a new awareness. I love seeing my clients "aha" moments and celebrating their successes while holding them accountable to their goals.