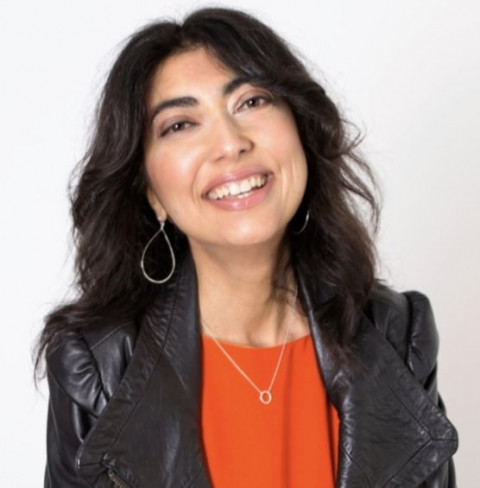 Robin Gardner provides core coaching for a happy meaningful life. As a Certified Professional Coach and a CDC Certified Divorce Coach, Robin is a member of the International Coaching Federation and follows the ICF Code of Ethics. She is the founder of Phoenix Life Mastery LLC and The Divorce Coach Robin and is a member of the NJ Professional Coaching Association. Besides being a coach for over 14 years, she is also an intuitive with 25 years of research in personal development.
Robin works with individuals and with couples. Her coaching helps you get MORE out of life...happiness, confidence, inner peace, wellness and meaningful relationships. Establish a deep connection within yourself and in your relationships as you create positive results personally and professionally in your life.
Robin specializes in empowering people to achieve greatness and reach their full potential, which is a state of WELLNESS established at the deepest level. She is sincerely dedicated to helping her clients create success from the inside out. This foundation of success is based on the balance of emotional health combined with feeling good in the body. When your thoughts, feelings and values are aligned with your actions, you can achieve fulfilling results in all areas of your life especially your intimate relationships, which will improve and become more harmonious.
Change can be difficult, which causes feelings of uncertainty and fear. As a coach, Robin helps her clients overcome these emotions and become empowered while releasing the limiting beliefs that are holding them back. This paves the way for an easier transition and the desired outcomes being achieved. She works with people who are seeking more out of life and want to take that next step to create a new story in order to fulfill their dreams. Whether you wish to enrich your personal life, change careers, deepen your relationships or are looking for a healthier lifestyle and wellness, she provides a plan that meets your specific needs because she loves helping people achieve success.
Robin's Coaching Programs Empower You To:
• Achieve a specific goal or improve on an area of your life
• Develop your professional career and create business growth
• Successfully navigate through the transitional stages of your life
• Define and clarify your values and priorities
• Move you forward when you're feeling stuck and challenged
• Develop a plan for wellness
• Improve and strengthen relationships
Her clients experience these benefits:
Clarity, confidence, increased self-esteem and self-love, happiness, empowerment, healthy body image, and inner peace.
Robin has aired on the radio, published articles and presents seminars at corporations and for private groups. She is a skilled Emotional Freedom Technique (EFT) practitioner.
Sessions are via phone, teleconferencing and skype across the country, and in-person. Credit cards are accepted for convenience and payment packages are available. Get results sooner rather than later. Contact Robin today at or email her at to schedule a 30-minute complimentary session and learn how her services can benefit you. For more information visit www.phoenixlifemastery.com
I look forward to helping you create the life that you are meant to live!
Specialties
Alignment
Anxiety & Stress Relief
Assertive Engagement
Available Evenings And Weekends
Awareness And Action
Business Development Consulting
Business Start Up
Career Coaching
CDC Certified Divorce Coach
Communication
Compassion And Self-compassion
Conflict Management Coaching
Core Energy Leadership
Couples
Divorce
Divorce Coaching
Divorce Issues
Divorce Recovery
Emotional Eating Issues
Emotional Intelligence
Food
Grief
Habit Change
Health Coaching
Holistic
Intuitive Guidance
Life Coaching
Life Purpose
Life Transitions
Marketing
Meditation
Mentor Coach
Mindfulness
Nutrition & Health
Parents
Personal And Corporate Coach
Personal Communication Style Inventory
Presence
Professional Transition
Recovery
Recovery Coaching
Relationships
Stress
Students
Teaching
Time Management
Transformational Coach
Transiton
Wellness
Workshops