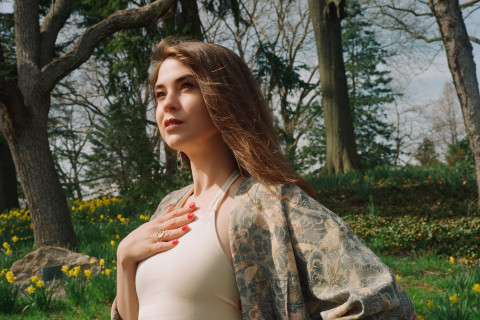 I am a coach, healer, performer, curator, and death-with-dignity advocate in Brooklyn NY.
I value seeing the beauty, wholeness, and true potential of every individual. I believe that holding space for people's power in this way begins a natural pattern of internal growth and healing.
I am open to working with anyone and everyone but I connect especially well with women and non-men, queer folks, artists, creatives, spiritual people, and those who are journeying to find their place in the adult world- at any age but especially after college.
I hold sessions over zoom and meet with clients all over the country.
Please contact through my site.
Specialties
ACC Credential
Anxiety & Stress Relief
Awareness And Action
Communication
Compassion And Self-compassion
Emotional Intelligence
Grief
Holistic
Life Coaching
Life Purpose
Life Transitions
Meditation
Millennials In The Workplace
Mindfulness
Professional Transition
Stress
Students
Transformational Coach
Wellness